Edgemont Village bucks the Canadian norm with an unusually high percentage of women owning businesses in the area. Compared to the national average of 20%, North Vancouver's quaint and secluded community of Edgemont Village boasts an 80% female ownership.
Edgemont Village Shops – 80% female owned and operated
Edgemont Village is intersected by Ridgewood Drive which is the exit just before the Capilano Suspension Bridge as you head up Capilano Road toward Grouse Mountain. Although the community just received two new traffic signals you'd never know this thriving community existed if you purposely did not drive by it. In fact, it is one of the only communities without a major road going through it.
Edgemont close-knit community and is home to many small boutique and independent shops that many of the locals prefer to support. It sure feels good to support a local butcher shop than sourcing meat from Safeway!
In a way Edgemont Village is a throw back in time where the local shops consisting of bakeries, kid stores, sushi, bookstores, nail and hair salons, coffee shops, restaurants, fashion and gift stores is all you would really need.
Consisting of only three block the Edgemont retail community consists of just over 70 small businesses and 58 of them owned by women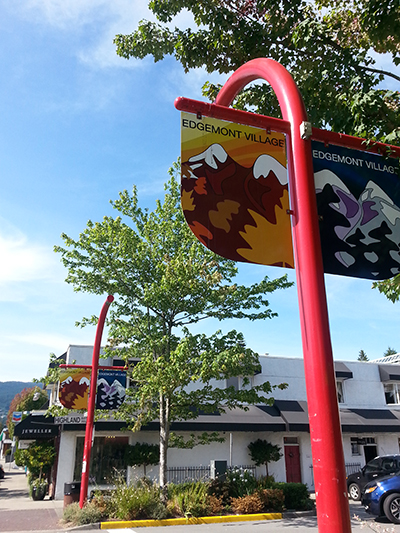 With large projects like the Grosvenor development getting final approval as well as an assisted living seniors development, and recent zoning changes the density of Edgemont Village is soon to change. Let's just hope the warm community feel doesn't.